FOSSA KINSSON (SHANGHAI) FLUID EQUIPMENT COMPANY LIMITED

SILVIO FOSSA S.p.A. is a leading producer of hydraulic and air cylinders with over 60 years of experience in the engineering field.
Through the experience gained over 60 years, the firm manufactures cylinders of any type and size, suitable for use in a wide range of industrial sectors: iron metallurgy – petrochemical – geothermic – shipbuilding – steel – energy and others.
SILVIO FOSSA S.p.A., whoseproducts are used in major plants all over the world, is specialized in theproduction of cylinders of international standards such as ISO, DIN, MILL andmany more, but is also a leading manufacturer of special cylinders such astelescopic cylinders – rotating cylinders – electro cylinders – hydrauliccapsules – rolls for milling plants – rotating distributors – hydraulic andmobile pipes – torque cylinders (actuators) – pressure intensifiers(accumulators) – hydraulic power units and different mechanical parts onrequest.
TheCompany has also developed its skills in designing and crafting hydraulicunits, antiseismic devices and cylinders for naval handling.
Theengineering of all products is developed internally by the technical team,following the client's layout, using the latest project criteria and techniquessuch as solid design, parametric configuration and FEM analysis.
Thecompany has always been committed to Research and Development in order toprovide its clients with the most innovative products. Specific tools andmodern machineries allow the manufacturing of cylinders, both standard andspecial, with a maximum size of ø mm. 1400 bore, mm. 11.000 stroke (or longerfor telescopic cylinders) and working pressure till 750 BAR.
TheCompany is also able to offer a wide selection of heat treatments, such asannealing and normalisation, and surfacetreatments like chroming, nitriding, ceramic coating, burnishing, sandblasting, honing and grinding.
Since 1994 SILVIOFOSSA S.p.A. iscertified and operates by following quality standards of ISO 9001. Itscommitment towards quality and the environment is also testified by the ISO14001 certification, achieved in 2005.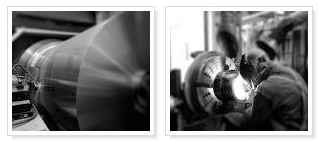 Silvio Fossa S.p.A. is specialized in themanufacturing of special products. The firm is well established in the cylinderindustry and recognised as a leader in its areas of application.
Our engineers and production managers havea significant background in engineering / hydrodynamics allowing them to planand provide bespoke solutions which fully meet the customer's needs.
Our production includes hydraulic capsules,rotating junctions, hydraulic and pneumatic pipes, rotating actuators (torquecylinders), accumulator pistons, hydraulic power units, antiseismic devices,cylinders for naval handling and many other mechanical parts.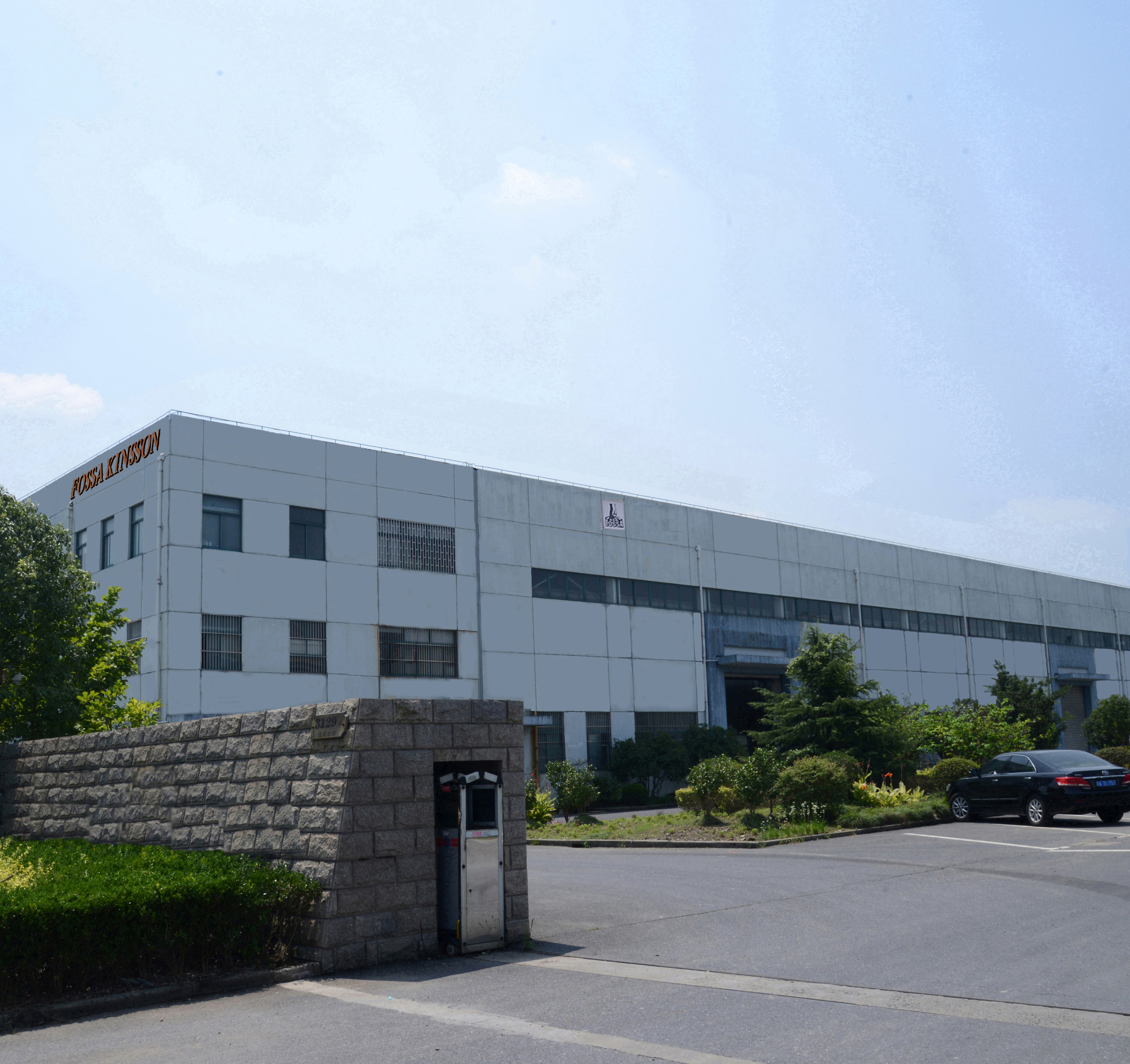 Fossa-Kinsson is a joint venture of SILVIO FOSSA s.p.a which is aleader firm in manufacturing hydraulic and air cylinders. The JV is found in2005 and bend itself to hydraulic cylinder used in china.
Our company adopt advanced design and manufacture technique ofSILVIO FOSSA, have experienced engineer, so we can manufacture cylinders of anytype and dimension, suitable to be mounted in any application and in everyindustrial field. Besides the standard production, special cylinders is also avery important part in our production. It normally realizes also cylindersaccording to international standards.
Our company is able to supply all the request, even telescopiccylinders, rotating cylinders, electro-cylinders, hydraulic capsules, rotatingdistributors, hydraulic and air mobile pipes-torque cylinders(actuators). Specifictools and modern machineries allow the manufacturing of cylinders having thefollowing max dimensions: φ800mm bore, 10000 mm stroke. Working pressure at 700Bar.